There are a lot of options when it comes to finding a place to stay on Orcas Island. With a variety of resorts, hotels, and inns; an assortment of vacation rentals; and a couple of campgrounds, there's something for everyone on our island! Choosing the perfect spot can often come down to location, amenities, and of course, price. Here are our top picks for lodging on Orcas Island.
8. Outlook Inn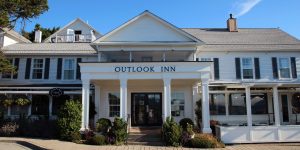 Located in the heart of Eastsound, Outlook Inn is within walking distance of the shops, restaurants, and parks that make our town so special. Enjoy a meal in the New Leaf Cafe located on-site. With three room zones: Water's Edge; Bayview Suites; and the East Wing, Outlook inn has something for everyone at every price range. Rates range from $239 – $549 per night.
7. Deer Harbor Inn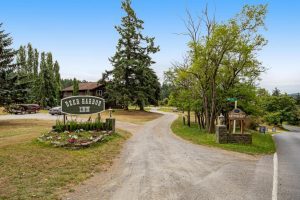 Deer Harbor Inn, located just north of the Deer Harbor Marina hosts guests in cottages and guest rooms located on the quiet west side of the island. The grounds, which are great for young families, can be enjoyed in the summer months, or take a short walk down to the marina. A scenic 10-mile drive into town will allow you to enjoy all the amenities Eastsound has to offer. Matthews Smokehouse is located on-site and is sure to provide a great dining experience for the whole family. Rates range from  $170 – $275 per night.
6. Smugglers Villa Resort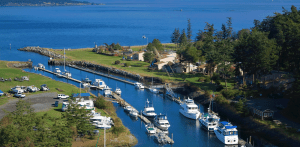 On the north shore of the island, a mile from the heart of Eastsound, Smugglers Villa Resort offers a unique lodging experience with private ramblers and townhomes. With special weekly rates, these rooms are perfect for groups or larger families. Rates range from $225 – $395 per night.
5. Rosario Resort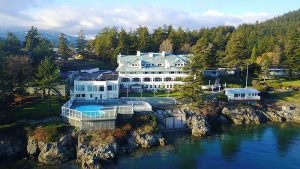 Rosario Resort and the historic Rosario Mansion built by Robert Moran in 1909 is our #5 pick for lodging on Orcas Island. Beautiful grounds and amenities including the Spa, Mansion Restaurant, Pools, museum, and Marina create a relaxing and welcoming environment in which you can relax and enjoy the island. Minutes away from Moran State Park and the summertime local favorite spot, Cascade Lake, enjoy the +5,000 acres of forested wilderness in your backyard. Rates range from $139 – $269 per night.
4. Inn at Ship Bay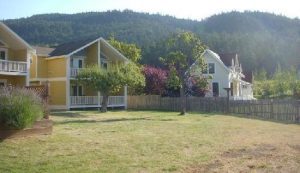 Inn at Ship Bay, located just outside of town on the east side of the island boasts beautiful orchards, a gorgeous water view, and high-class dining. Perfect for weekend getaways and retreats, this historic inn is sure to host an unforgettable experience. Inn at Ship Bay is also one of our favorite wedding venues. With 11 guest rooms, reservations are recommended. Rates range from $160 – $275 per night.
3. Beach Haven Resort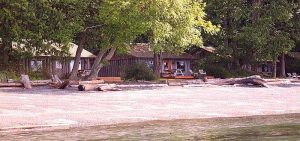 This rustic waterfront retreat is our number 3 pick for our favorite lodging establishments on Orcas Island. On the northwest shore, you'll find Beach Haven, a historic resort providing rustic tranquility. Summer reservations may be hard to come by due to the popularity and long-standing annual reservations. If you can get a reservation, you'll see why this is a favorite spot for couples, families, and corporate retreats. Guests may enjoy access to on-site boat rentals, a private beach, and a playground. Rates range from $160 – $400 per night.
2. Otter's Pond Bed and Breakfast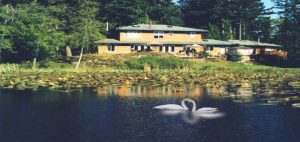 Five beautiful guest rooms are ready to welcome you to the quiet and tranquil east side of Orcas Island just outside of Moran State Park. Operated by Chef Amanda Zimlich this bed and breakfast provides the perfect backdrop for your island retreat. Chef Amanda will amaze you with her epicurean delights for breakfast and locally sourced food. Birders and nature enthusiasts will fall in love with the pond's wildlife and habitat. Did we mention Otter's pond is a couple of minutes walk from Moran State Park? $225 – $315
1. West Beach Resort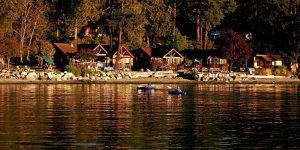 Our top pick, West Beach Resort, is fun for everyone! Secluded on the west shore of Orcas find camping, glamping, RV parking, and cabins which make West Beach Resort the most versatile lodging experience on the island; and our top pick. The sunset views alone, combined with free popcorn and the community firepit make every night a ca n't-miss event. Take a stroll down the dock and view the marine life along the coast. West Beach Resort has everything you need to have the perfect Orcas Vacation. Rent a boat, launch your own, or just take a swim in the sound. Rates range from $73 (camping) – $528 per night.
---
No matter where you choose to stay on the island, we're glad you're coming and we can't wait to see you!
Explore more of what Orcas has to offer.
Bonus. Moran State Park